The Studio for Art, Faith & History offers a program of seminars and retreats that re-connect the three terms of its name, and develops projects in the visual and performing arts that place the work of art back into the fabric of a local community's life and identity.
Seminar, January 2019
The Studio teams up with the Jerusalem & Athens Forum to offer an annual Winter Seminar on the Christian digestion of the intellectual and cultural heritage of the classical world, this year the virtues and vices of character.
Winter Seminar, January 2020
What happens to all that material stuff of cultural history when it's no longer in circulation?" In Orvieto, another question surfaces: "what happens to 2,500 years of stuff when it is still in circulation?"
Pilgrimage-Retreat, February 2019
A retreat that focuses on why and how the arts found a welcome place in the preaching, teaching, and devotional practices of Franciscan and Dominican monasticism.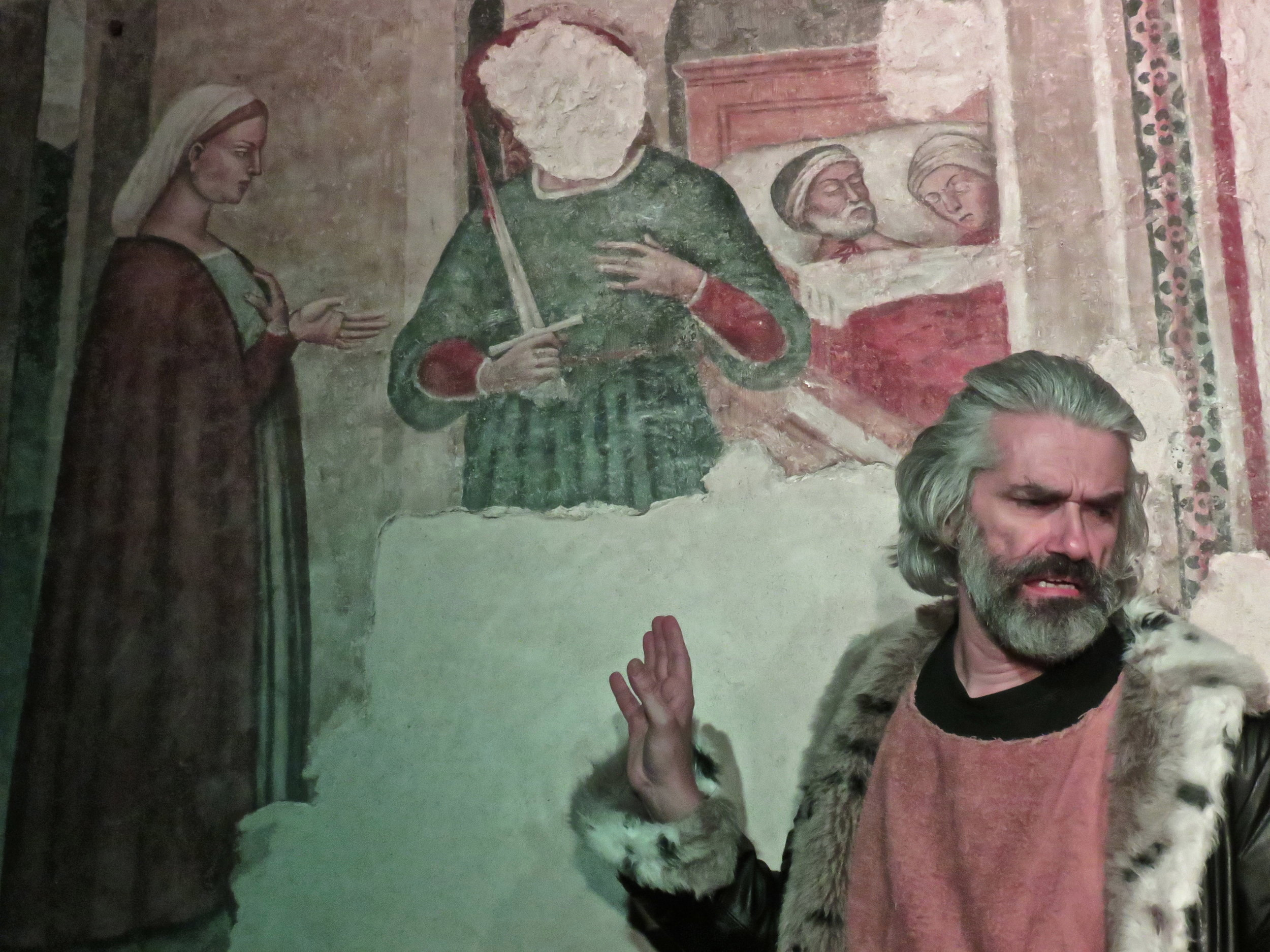 Theater, February 2019
The fresco in the Church of Sant'Andrea about the legendary Saint Julian comes to life in a theater performance by Andrea Brugnera. Another collaboration of the Studio for Art, Faith & History with KaminaTeatro.